Orthopedic Services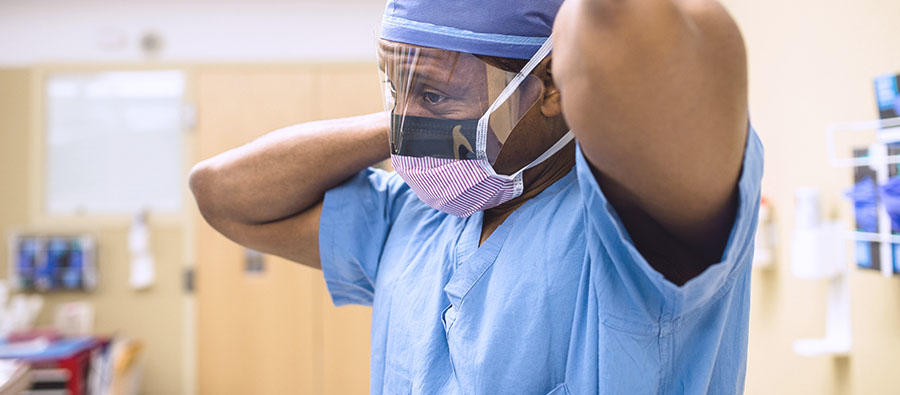 We are here to help you find what you need.
Holy Family Hospital is First Hospital in Massachusetts to Earn Advanced Certification for Hip and Knee Replacement Surgery from Joint Commission, the premier health care quality improvement and accrediting body in the nation. This advanced certification was developed in response to the growing number of patients undergoing a total hip or total knee replacement surgery. Holy Family Hospital is also nationally recognized by Blue Cross and Blue Shield of Massachusetts as a Blue Distinction Center® Plus for excellence in hip and knee replacements.
Certified Surgeons &  Accredited Orthopedic Department at Holy Family Hospital
Holy Family Hospital's Center for Orthopedic Excellence performs nearly 2,000 adult and pediatric procedures each year.
With a team of more than two-dozen skilled orthopedic surgeons and physicians assistants, Holy Family specializes in innovative, minimally invasive techniques and treatment options. Whether you are a competitive athlete or weekend warrior, you don't want injuries and pain to keep you on the sidelines.
Our board-certified and fellowship trained orthopedic surgeons and spine surgeons use cutting-edge medicine, advanced surgical techniques, and state-of-the-art pain management to help patients regain mobility as quickly and painlessly as possible. Our multidisciplinary team of physicians, advanced practitioners, nurses, and rehabilitation specialists assist with advanced diagnostics and treatment options, whether the condition is acute or chronic.
Sports Medicine/Bone and Joint Care
Our specialists are trained to treat everything from acute conditions such as fractures, ankle sprains, muscle strains, bone infections, and knee, hip and shoulder injuries, as well as injuries caused by overuse, such as tendonitis and stress fractures. They also specialize in chronic conditions such as arthritis, osteonecrosis or general joint failure. Medical treatments, such as rehabilitation, bracing, and injections are often considered first, but the progression of symptoms may eventually make day-to-day life so difficult that surgical techniques become the best option.
There are many surgical treatments available. Your surgeon will explain your options and together you will decide which one is best for your condition and overall health. Our highly qualified surgeons are skilled at:
Total joint replacement for the knee, hip and shoulder
Advanced anterior hip replacements
Partial knee resurfacing
Mako™ Robotic-Arm Assisted Surgery for Joint Replacement
Other minimally invasive techniques
Custom rehabilitation services are provided at the hospital during post-surgical care and through our home care and outpatient rehabilitation center.
MakO™ Robotic-Arm Assisted Surgery
Holy Family Hospital is home to the most experienced Mako team in the region. Holy Family Hospital was the first hospital in the Merrimack Valley to provide Mako Partial Knee and Mako Total Hip replacement procedures for patients suffering from early- to mid-stage osteoarthritis of the knee and hip.
Spine Surgery
Our team of orthopedic spine surgeons and neurosurgeons are specially trained in non-operative therapies, as well as advanced surgical techniques. They offer minimally invasive procedures for symptoms of back pain to spinal injuries and disorders. The team includes physiatrists, physical therapists and pain management specialists.
Treatment is available for many conditions, including:
Back and neck pain
Degenerative disc disease
Degenerative spondylolisthesis
Fractures
Injuries resulting from trauma, work-related accidents
Osteoporosis and compression fractures
Spinal deformities (scoliosis and kyphosis)
Sports injuries
Our experienced spine surgeons are skilled in many procedures, including minimally invasive techniques, which provide faster recovery, less discomfort and fewer complications for our patients:
Anterior cervical disc excision and fusion
Artificial disc replacement
Hydrodiscectomy
Kyphoplasty
Laparoscopic anterior lumbar interbody fusion
Lumbar laminectomy
Microdiscectomy
Minimally invasive lumbar fusion
Posterior lumbar instrumented fusion