Breast Care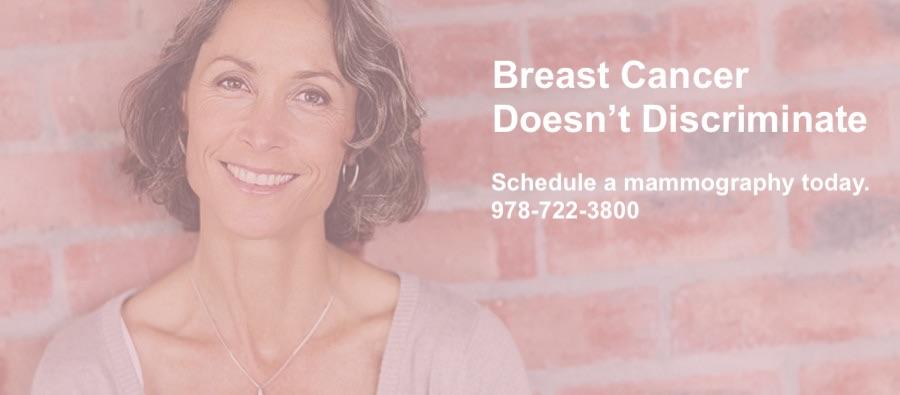 We are here to help you find what you need.
Holy Family Hospital and it's team of board certified radiologists provide advanced breast imaging services, from full-field digital mammography and Breast MRI, to cutting edge technologies such as 3-D Mammography, the most exciting advancement in breast cancer detection in more than 30 years, to better detect breast cancer in its earliest stages when it is most treatable.
Trusted Breast Imaging & Breast Health Services
 
Holy Family Hospital's Breast Care Center is designed for convenience and comfort, while offering the best in breast health care services. Cutting-edge technology helps to insure early detection, the key to successful treatment. The use of advanced technology allows Holy Family to offer women of all ages the best in screening and diagnostic services, including:
Low-dose mammography
Ultrasound
Sereotactic and ultrasound-guided fine needle aspiration and core biopsy
Tomosynthesis (3-D mammography)
3-D Mammography
Holy Family's Methuen campus offers the latest in breast cancer screening – tomosynthesis, better known as 3-D mammography – the most exciting advancement in breast cancer detection in more than 30 years. 3-D mammography offers benefits over more conventional screening technologies and techniques, improving early detection of smaller breast cancers.
When Should Women get a Mammography?
All women over the age of 20 should include a breast exam as part of their regular health checkups at least every three years. After the age of 40, every woman should have an annual mammogram, as well as a yearly clinical breast exam and monthly self-exams.
Women at greater risk of breast cancer should have a specified breast care schedule with their physician.
Risk factors for breast cancer include:
Previous history of breast cancer
Family history of breast cancer or a precancerous breast condition
Breast changes or any of the following warning signs:

A lump or thickening in the breast or armpit
Puckering, dimpling, or other breast skin changes
A retracted nipple
Bl

 

eeding or discharge from the nipple
Digital mammography is also offered at the Holy Family Hospital's Haverhill campus.
Holy Family Hospital possesses a valid Commonwealth of Massachusetts Mammography License and Certificate of Inspection from the Massachusetts Department of Public Health and is accredited by the American College of Radiology.