Our Senior Management Team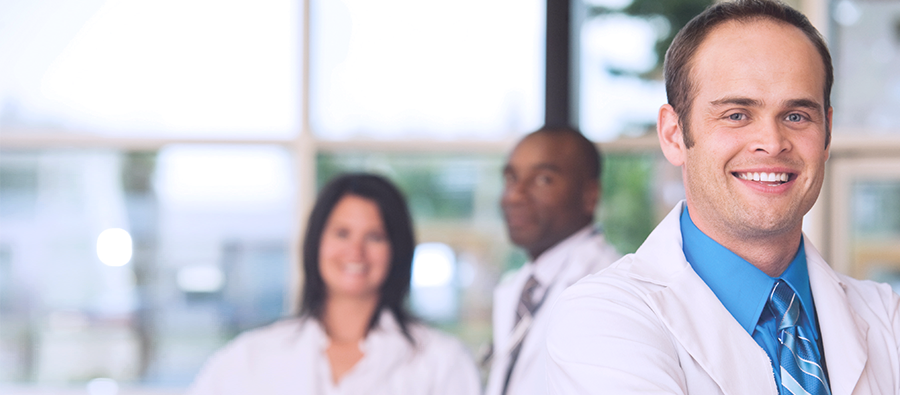 Craig Jesiolowski, FACHE, Hospital President
Craig Jesiolowski
 began his role as
P
resident
of
Holy Family Hospital
 in October 2016 
after 
serving for seven years as President of Saint Anne's Hospital, a Steward Health Care sister hospital in Fall River, Massachusetts.
Craig has 27 years of experience in health care, including serving as Chief Executive Officer of White County Hospital in Carmi, Il and Gibson Area Hospital in Gibson City, IL. He also served as Regional Vice President of the Quorum Health Resources New England Group, overseeing eight hospitals in four states.
Craig earned his undergraduate degree in Biology at University of Illinois, and his Masters of Healthcare Administration at Washington University School of
Medicine in St. Louis, Missouri.
Christine M. Basil, MSN, RN, Vice President, Chief Nursing Officer
Christine M. Basil, MSN, RN is Vice President and Chief Nursing Officer at Holy Family Hospital.
Christine comes to Holy Family Hospital with over 16 
years of experience and an extensive clinical background in nursing, nursing education, and leadership. 
Her career began in the Emergency Department at New Britain General Hospital in New Britain, Connecticut. She later accepted the role of Clinical Manager, and eventually relocated to Massachusetts. Her relocation led her to working in two Central Massachusetts Emergency Departments, and employment as Clinical Faculty at the Massachusetts College of Pharmacy and Mount Wachusett Community College.
In 2007, Christine joined Heywood Hospital in Gardner, MA as Director of Education and Professional Practice. In 2012, she was promoted to Director of Acute Care Services and Case Management.
Christine earned her Bachelor's Degree in the Science of Nursing from Fairfield University, her   Master's Degree in the Science of Nursing from University of Hartford, and her Case Management Certification from University of Indiana.  
Christine most recently served as vice president and chief nursing officer at Nashoba Valley Medical Center, a Steward Health Care sister hospital in Ayer, MA, where she led her teams in robust process improvement and excellence in nursing practice.
Jeff Dion, MBA, Vice President, Chief Financial Officer
Jeff Dion, MBA is
Vice President and Chief Financial Officer
at Holy Family
A long-standing member of the Steward Health Care system, Dion worked as CFO from 2011-2014 at Holy Family Hospital's sister hospital St. Elizabeth's Medical Center in Brighton, Massachusetts. He returned to Steward Healthcare in 2018 after spending three years as CFO of Newton-Wellesley Hospital. 
Prior to joining St. Elizabeth's in 2011, he spent 15 years in the UMass Memorial Healthcare system in roles of increasing responsibility, culminating as the CFO of Marlborough Hospital from 2008 to 2011.
Jeff earned a MBA from Duke University and a bachelor's degree in economics from Dartmouth College.
William Goodman, MD, MPH, Chief Medical Officer (CMO) and Vice President for Medical Affairs (VPMA)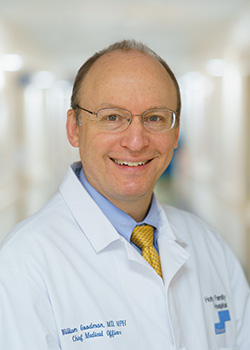 William Goodman, MD, MPH, is Chief Medical Officer (CMO) and Vice President for Medical Affairs (VPMA) at Holy Family Hospital. 
He has extensive experience as a practicing physician, chief medical officer, and public health official. He was an advisor to New Hampshire's governor on the opioid crisis and served as a principal investigator for the National Institute of Health (NIH). 
Dr. Goodman is board certified in internal, pulmonary, and critical care medicine, earned his doctorate of medicine (MD) from Tufts University School of Medicine, and completed his residency at Johns Hopkins Hospital.  In addition, he finished a Pulmonary/Critical Care fellowship at Brigham & Women's Hospital, and a research fellowship in "epidemiology and outcomes of care" in Harvard's Channing Laboratory.  Dr. Goodman also received his Master's in Public Health (MPH) from the Harvard School of Public Health, and recently became a "certified physician executive" (CPE) from the American Association for Physician Leadership. 
Most recently, Dr. Goodman was CMO/VPMA for Catholic Medical Center in Manchester, NH.
Wayne Dodwell, FACHE, Vice President Strategic and Business Development
Wayne T. Dodwell comes to Holy Family Hospital after serving as vice president of strategic and
business development at Saint Anne's Hospital, 
a Steward Health Care sister hospital i
n Fall River, 
Massachusetts. Wayne previously served as business development director for Saint Anne's and Norwood hospitals, and brings more than 30 years of health care administrative experience to his position.
His career experience includes work in community hospitals, as well as large academic medical centers in physician practice and hospital operations management.
During his career, he has held a number of progressively responsible management positions,
including department director, vice president and CEO positions. A graduate of the University of Massachusetts in Amherst, he holds a Bachelor's Degree in medical technology and a Master's
Degree in health services administration. Wayne is also a fellow of the American College of
Healthcare Executives
Bridget Stewart, LPD, MBA, Chief Operating Officer, Haverhill Campus, VP Of Operations, Methuen Campus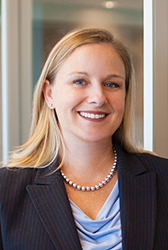 Bridget Stewart, LPD, MBA, comes to Holy Family Hospital from St. Elizabeth's Hospital in Brighton, a Steward sister hospital, where she served as Vice President of Operations for support and ancillary services. 
Prior to joining Steward, Dr. Stewart served as Vice President for the Physician Services at Elliot Health System, responsible for oversight, operations and strategy for a multi-specialty physician network with more than 320 employed and 300 non-employed providers, 400 employees and a budget of over $370 million. She also served as Vice President of Clinical Operations at the Joslin Diabetes Center in Boston and held administrative roles at Children's Hospital Boston, the Brigham and Women's Hospital and the University of Iowa Hospital.
Dr. Stewart as adjunct faculty in the MPH Program at UNH Manchester and is Vice President of the UNH Alumni Board. She received her Bachelor of Science in health management and Policy and a minor in health promotion at the University of New Hampshire, her Master's in Business Administration from St. Ambrose  University in Davenport, Iowa and her Doctorate of Law and Policy from Northeastern University in Boston. Dr. Stewart resides in Wayland with her husband and daughter.