Cancer Care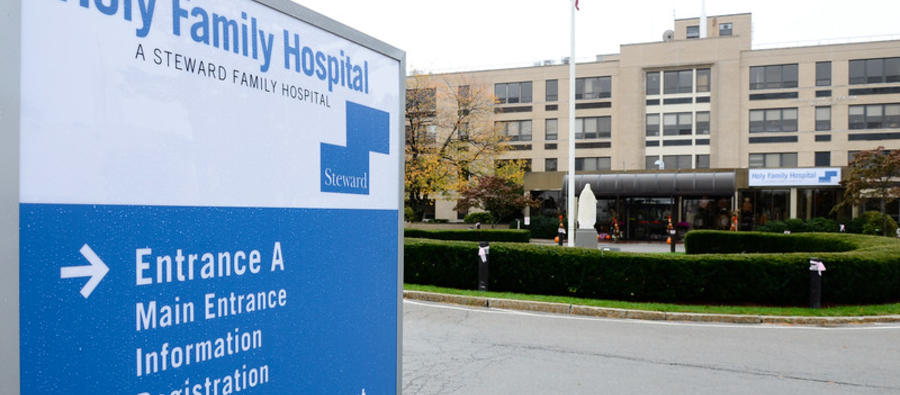 We are here to help you find what you need.
Holy Family Hospital's William L. Lane Cancer Management Center offers a high level of clinical expertise in preventing, diagnosing and treating all types of cancer.
Cancer Treatment Center at Holy Family Hospital
Patients have access to some of the area's leading board-certified medical and radiation oncologists, as well as highly skilled radiologists, surgeons, pathologists, nurses, therapists, dietitians, social workers, and other professional support staff dedicated to treating cancer patients.
Holy Family is currently one of only seven hospitals in Massachusetts – and one of only two hospitals north of Boston – to have been awarded a three-year accreditation (2012-2015) and the Outstanding Achievement Award (2012-2015) from the American College of Surgeons Commission on Cancer. Holy Family has held this distinction for six consecutive years, beginning in 2010. Holy Family's radiation oncology department is also the first of its kind in the state to be accredited by the American College of Radiology.
Cancer care services include:
Medical oncology and hematology care provided by Dana-Farber Community Cancer Care
Radiation oncology services in collaboration with UMass Memorial Health Care
Breast Care Center
Lung cancer clinic
Digital mammography
Trilogy linear accelerator
Outpatient chemotherapy clinic with oncology-certified nurses
Nurse navigator
Advanced surgical services
Comprehensive laboratory services
Intensity modulated radiation therapy (IMRT)
Image-guided radiation therapy (IGRT)
High-dose rate brachytherapy (HDR)
Stereotactic body radiation therapy (SBRT)
Stereotactic radiosurgery (SRS)
MammoSite, a five-day breast cancer radiation treatment
Prostate seed implants
Clinical research trials
Multidisciplinary cancer conferences
Community health screenings, prevention education and support groups
CT, ultrasound, PET-CT, MRI and mobile MRI, which are all offered as part of the hospital's diagnostic imaging department
The Lung Cancer Clinic
The Lung Cancer Clinic at Holy Family Hospital provides 100 percent minimally invasive surgical techniques for diagnosing and treating lung cancer. This program uses a team approach with multiple oncology specialists, who have an expansive range of expertise dealing with all aspects of lung cancer. The highly skilled staff members provide patients with the best available treatment approaches in a sensitive and caring environment, complete with patient and family education and support. 
We use the following minimally invasive procedures, which minimize pain, speed recovery and enhance a patient's quality of life:
Minimally invasive thoracic surgery
Endobronchial ultrasonography
Navigational bronchoscopy