Bone & Joint Care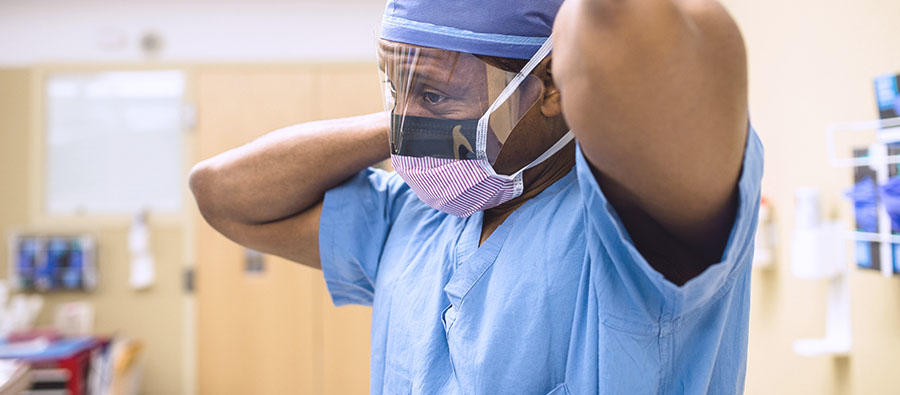 We are here to help you find what you need.
The Award-Winning Center for Orthopedic Excellence at Holy Family Hospital uses cutting-edge medicine, minimally invasive techniques, and advanced pain management to help patients suffering with impaired joint function regain mobility as quickly and painlessly as possible.
Bone & Joint Care Treatments at Holy Family Hospital
Conditions treated include:
Arthritis
Osteoarthrtitis
Rheumatoid arthritis
Juvenile rheumatoid arthritis
Osteonecrosis
General joint failure 
While conservative treatments such as rehabilitation, weight loss, bracing, pain medication, and injections are considered first to provide relief for pain or loss of functionality, the progression of these symptoms may eventually make day-to-day life difficult. If this occurs, surgical techniques may ultimately be the best option to resolve the problems.
These options include:
Outpatient joint replacements
Partial knee resurfacing
Anterior hip replacements
Mako™ Robotic-Arm Assisted Surgery for partial knee and total hip replacement (available at the Methuen campus)
Oth

 

er minimally invasive techniques
Patients planning surgery at Holy Family Hospital in Methuen are first invited to attend the Bone & Joint Class, an informational forum where they can learn about all stages of their treatment experience – from pre-surgery planning through recovery and discharge home. It is also a chance for patients to meet members of the bone and joint team who will be caring for them and speak with their appointed case manager, who will be their on-site partner during the entire treatment path. 


Custom rehabilitation services are provided at the hospital during your post-surgical care and through our home care and outpatient rehabilitation center.
Resources
Good News For Bad Knees

Minimally invasive surgical technique provides a partial knee replacement option for conditions like osteoarthritis.