Radiation Oncology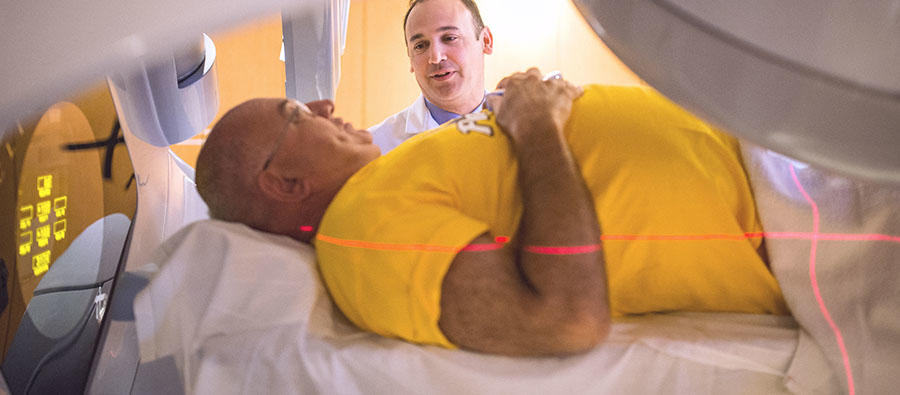 We are here to help you find what you need.
Radiation oncology diagnosis and treatment is provided in collaboration with UMass Memorial Health Care.
Radiation Oncology Specialists at Holy Family Hospital
Our program was the first of its kind in the state to be accredited by the American College of Radiology. The department is recognized as a leading provider of high-energy external beam radiation and advanced cancer treatment programs.
We offer the following techniques in radiation therapy:
3-D conformal radiation therapy
High-dose rate brachytherapy
Stereotactic body radiotherapy
Image-guided radiation therapy
Intensity modulated radiation therapy
Stereotactic radiosurgery brain/body
Stereotactic radiotherapy
Prostate brachytherapy seed implants
MammoSite HDR, a five-day breast cancer treatment
The radiation oncology staff includes:
Board-certified radiation oncologists
Medical physicists
Medical dosimetrists
Radiation therapists
Radiation therapy nurses