Vascular Medicine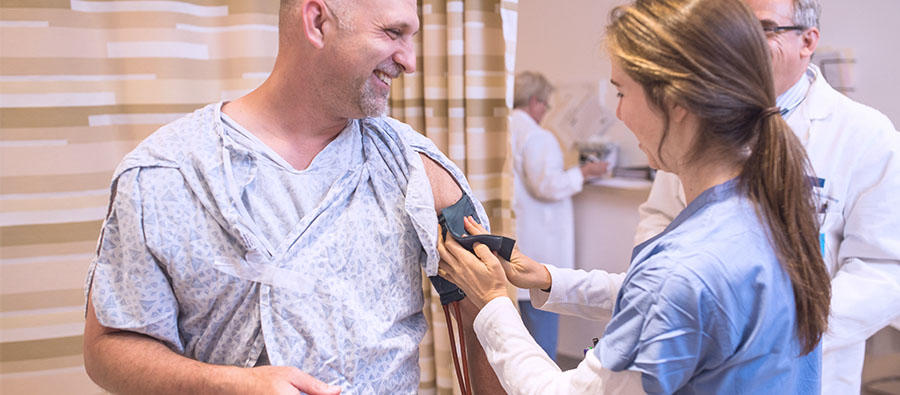 We are here to help you find what you need.
At Holy Family Hospital, we use traditional and advanced techniques to diagnose and treat vascular problems. Our vascular medicine specialists perform some of the most sophisticated minimally invasive procedures designed to meet each patient's individual needs.
Vascular medicine services include: 
AAA Endograft
Arterial Exams (upper and lower extremities)
Carotid Vascular Exam
Duplex Imagin /Ultrasound
Intravascular Ultrasound
Lower Extremity Segmental Pressures, ABI, PVR - with or without Exercise
Non-Invasive Vascular Evaluations
Percutaneous Transluminal Angioplasty
Radiofrequency Vein Ablation
Thrombectomy
Vein Mapping
Venous DVT
In addition, Holy Family Hospital offers extensive vascular surgery procedures performed by a team of expert vascular surgeons using the most advanced technology available. These high quality procedures can range from complex surgery for patients with advanced arterial or peripheral vascular disease to cosmetic treatment of fine spider veins.
Aneurysm Surgery
Atherosclerosis Atherectomy
Atherosclerosis Endarterectomy
Bypass Surgery for Atherosclerosis/PAD/PVD
Bypass Surgery for Venous Disease
Carotid Endarterectomy
Vein Ligation and Stripping
Vena Cava Filters
Procedures offered our hospital:
Open Vascular Procedures

Carotid artery endarterectomy (CEA)
Lower extremity bypass
Visceral artery bypass 
Peripheral artery endarterectomy
Peripheral artery aneurysm repair
Placement of dialysis access
Ligation and stripping of varicose veins
Venous Procedures

VNUS Closure
Vein ligation
Phlebectomy of Varicose Veins
Sclerotherapy