Holy Family Hospital Welcomes Primary Care Physician Durathun Farha, MD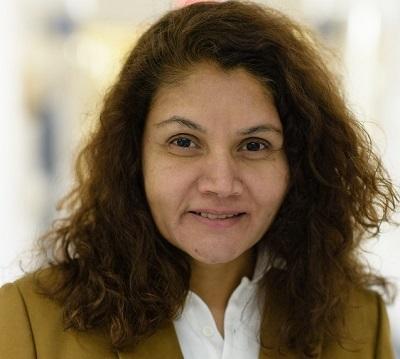 Holy Family Hospital is pleased to welcome Steward Medical Group Primary Care Physician Durathun Farha, MD.
Dr. Farha, Board Certified in Internal Medicine as well as Vascular Medicine, has joined
Steward Primary Care
of Lawrence located at 25 Marston St. in Lawrence, MA.
Dr. Farha has been serving the health care needs of residents in the Merrimack Valley for years, most recently at Greater Lowell Medical Group in Lowell, MA. Her special interests include preventive care, cardiac conditions and vascular conditions.
"I am pleased to continue serving the health care needs of patients in the Merrimack Valley. I welcome patients who wish to follow me from the Lowell area, as well as new patients in the communities Holy Family Hospital serves," says Dr. Farha. 
Fluent in English and Hindi, Dr. Farha earned her medical degree at Bangalore University in India, and then completed her residency in Internal Medicine with Boston University at Carney Hospital, and her Fellowship in Vascular Medicine at Lahey Clinic in Burlington, MA. 
In the spring, Sayeeda Rahman, MD, formerly of Pentucket Medical Associates in Andover, will join practice with Dr. Farha at the 25 Marston St. location.
For more information or to make an appointment with Dr. Farha, please call (978) 722-7979.