Wound Care Center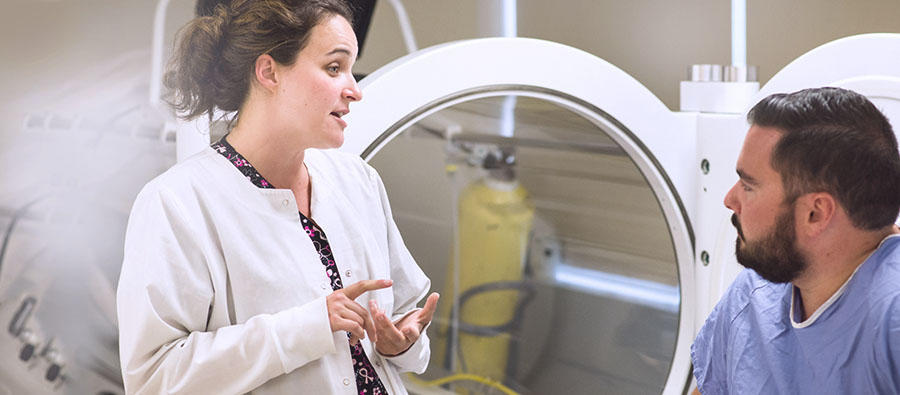 We are here to help you find what you need.
The Wound Care & Hyperbaric Center at Holy Family Hospital - Named a Center of Excellence by Healogics. Most patients with wounds that have resisted healing after months and even years of traditional treatment, finally heal, and in as little as just a few weeks. Our specialized approach to treatment often prevents amputations, and helps patients return to active lives.
Wound Care Center at Holy Family Hospital
At Holy Family Hospital's Wound Care and Hyperbaric Center, located in Haverhill, our multidisciplinary team of dedicated doctors and nurses are committed to using the most up-to-date approaches to wound healing and wound care.
Conditions treated with specialized wound care include, but are not limited to: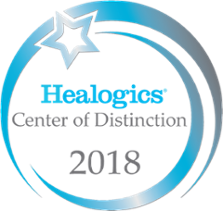 Wounds caused by circulatory problems
Diabetic foot ulcers
Venous stasis ulcers
Pressure sores
Burns
Non-healing surgical wounds
Post-radiation wounds
Bone infections
Advanced wound care treatments include:
Hyperbaric oxygen therapy
Negative pressure wound therapy
Bio-engineered skin substitutes
Biological and biosynthetic dressings
Growth factor therapies
Hyperbaric Oxygen Therapy
The hyperbaric chambers are a part of our Wound Care and Hyperbaric Center's healing tools. These non-invasive clear acrylic chambers provide 100 percent oxygen to promote the optimum healing opportunity. While breathing pure oxygen, the patient's blood plasma becomes saturated, carrying 20 to 30 times the normal amount of oxygen to the body's tissue. The ultimate result is the body's natural wound healing mechanisms (which are oxygen dependent) are able to function more efficiently. Continued use of HBOT increases the body's immune and healing response. Our certified hyperbaric technician will educate you with the knowledge to complete this therapy program with the best results. Each hyperbaric chamber has its own TV/VCR and CD player for patients to watch movies or listen to music during treatment. The completely transparent chambers allow patients to see and be seen by the hyperbaric technician.
Conditions that may benefit from hyperbaric oxygen therapy include:
Diabetic wounds of the lower extremity (foot and ankle ulcers)
Wounds that have not healed in several weeks
Post-radiation tissue injury
Crush injuries
Wounds caused by poor circulation or trauma
Compromised grafts and flaps
Gangrene
Pressure ulcers
The Wound Care and Hyperbaric Center is a hospital-based outpatient service. Physician referrals are not required for care. In 2016, Holy Family Hospital's Wound Care and Hyperbaric Center earned the Robert A. Warriner III, MD, Center of Excellence national award from Healogics, making it one of only a few centers nationwide to receive this distinction for five consecutive years (2012-2016).