Audiology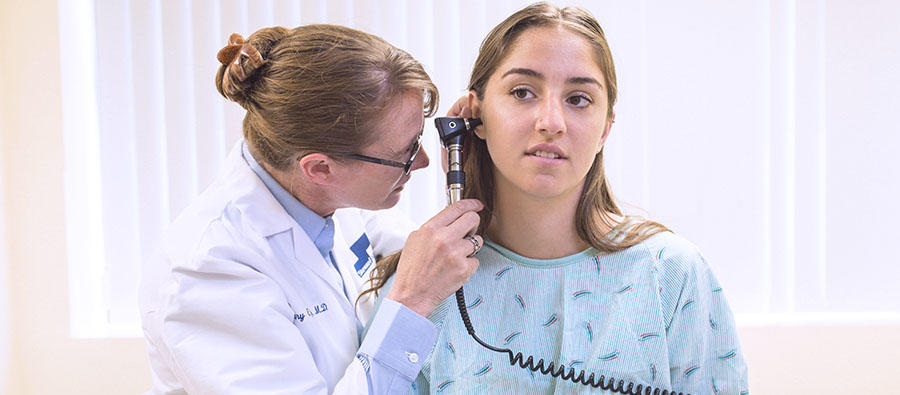 We are here to help you find what you need.
Since 1985, the Hearing Center at Holy Family Hospital in Methuen has been serving children and adults with hearing loss through hearing testing, hearing aid evaluation, and audiological counseling. All of these services are provided by certified audiologists.
Audiology & Hearing Evaluations at Holy Family Hospital
Hearing Testing
Available tests include pure tone, air and bone conduction measures, and speech discrimination. Sound field testing (testing through speakers) is available for adults and children who are unable to take a test using earphones. The testing booth is equipped with toys to condition young children and infants to listen during testing. Middle ear impedance testing is also available to provide specific information on the movement of the tympanic membrane (ear drum).
School and Family Counseling
We offer both family and school counseling on hearing loss so that family members can learn more about the nature of the individual's hearing impairment and schools can determine the appropriateness of educational placement and support services.
Hearing Aid Evaluations
Individuals are evaluated for the appropriateness of a hearing aid. If an individual already has a hearing aid, its adequacy is reviewed. In addition, patients are counseled on the types of hearing aids and assistive listening devices that are available. A dispensing program is available for hearing aid candidates.