Holy Family Hospital Welcomes Boston Epilepsy Specialist to the Medical Staff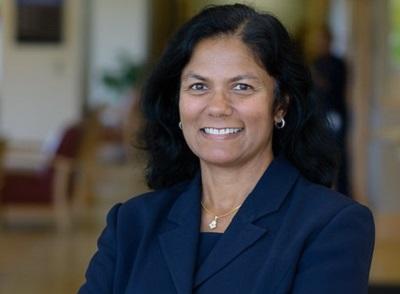 Steward Medical Group and Holy Family Hospital are pleased to welcome Epilepsy Specialist Kaarkuzhali B. Krishnamurthy, MD, MBE
Dr. Krishnamurthy, the Director of Epilepsy at Steward Medical Group, will begin seeing patients on July 12, 2018, at Primary Care of Methuen, in Suite 2200 of the medical office building on the hospital's Methuen campus, located at 60 East Street in Methuen, MA.
She and her nurse will be seeing patients ages 12 and up on the second and fourth Thursday of each month from 9 a.m. to 3 p.m.
"Between three and four million people in the United States have epilepsy, which is a serious but treatable medical condition.  We look forward to helping patients in the Merrimack Valley and southern New Hampshire region receive high quality care for their seizures, including a chance to discuss better treatments, minimize side effects, and improve quality of life in a convenient setting closer to home,"  said Dr. Krishnamurthy.
Dr. Krishnamurthy earned her engineering degree at Johns Hopkins University in Baltimore, Maryland, and her medical degree at University of Maryland School of Medicine, also in Baltimore. She completed her internship in internal medicine at the Yale-New Haven Primary Care Program in Connecticut, and her residency in neurology at the Harvard-Longwood Area Neurology Program where she served as chief resident. Her fellowship training in clinical neurophysiology was completed at Beth Israel Hospital and Children's Hospital in Boston. Dr. Krishnamurthy also earned a Master of Bioethics from Harvard Medical School in 2016.
Dr. Krishnamurthy is board certified by the American Board of Psychiatry and Neurology, and has a teaching appointment at Harvard Medical School.  She serves as the Ethics Committee Chair at St. Elizabeth's Medical Center, and is an Ethics Associate at Steward Medical Group.
She is a member of the American Academy of Neurology, Massachusetts Medical Society, American Epilepsy Society, American EEG Society, and American Academy of Clinical Neurophysiology
Dr. Krishnamurthy's Boston office will schedule her Methuen appointments. For more information or to schedule an appointment, please call 617-789-2375.