Holy Family Hospital Offers Free Seminar on Endocrine Conditions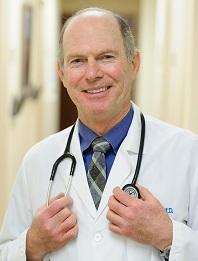 Holy Family Hospital Endocrinologist Neil Ravin, MD will talk about folly, myth and pseudoscience for diabetes, osteoporosis, thyroid nodules and hypogonadism during a free seminar at Holy Family Hospital in Haverhill on Tuesday, January 2, 2018.
During his presentation titled Contrarian Endocrinology, Dr. Ravin will define diabetes mellitus, osteoporosis, thyroid nodules and hypogonadism; describe symptoms for each of these ailments, and identify treatment options.
Dr. Ravin earned his medical degree at Cornell University Medical School in Ithaca, New York, and then completed his residency at Cornell New York Hospital. His fellowship training in endocrinology was completed at Yale School of Medicine/Yale-New Haven Hospital in Connecticut.
Board certified by the American Board of Internal Medicine and the American Board of Endocrinology, Dr. Ravin's special interests include diabetes mellitus, diseases of the thyroid, diseases of the adrenal gland, thyroid nodule evaluation, and male hypogonadism.
The presentation is part of the Meet the Expert series of seminars held monthly throughout the year. Seminars are free and open to the public. Light refreshments are served, and registration is required. Nurses in attendance are awarded one continuing education credit at the end of the presentation.
The seminar is from 6-7 p.m. in the hospital's first-floor auditorium. The Holy Family Hospital Haverhill campus is located at 140 Lincoln Avenue in Haverhill, MA.  For more information or to register, please email
[email protected]
or call Jean at 978.420.1168.
*This program meets the criteria for Continuing Education in Nursing in Massachusetts pursuant to 244 CMR 5.04, The Board of Registration in Nursing Rules and Regulations.