Holy Family Hospital Announces December Senior Supper on Back Pain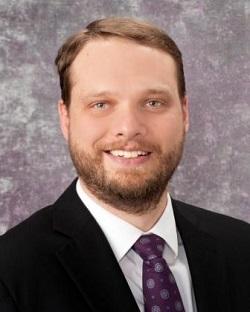 Neurosurgeon Robert A. Miller, MD will talk about lumbar stenosis and back pain during December Senior Supper at Holy Family Hospital-Methuen on Thursday, December 7, 2017.
During the luncheon, Dr. Miller, from New England Neurological Associates, will talk about the causes of lumbar stenosis, symptoms, and available treatment options.
Dr. Miller earned his medical degree at Sanford School of Medicine at the University of South Dakota. His residency in Neurosurgery was at University of Pittsburgh Medical Center in Pennsylvania. Also at University of Pittsburgh Medical Center, Dr. Miller completed a fellowship in endoscopic skull base surgery and an enfolded fellowship in stereotactic and gamma knife radiosurgery.
The luncheon presentation will be held in hospital's ground-floor auditorium from 3:30-4:30 p.m. The cost of $5 includes a full dinner and the presentation.
Holy Family Hospital in Methuen is located at 70 East St. in Methuen, MA
Registration is required. To register, please call Karen Kennedy at 978-687-0151, ext. 2007 or email [email protected].