Boston Gynecologic Oncologist David M. Boruta, MD Joins the Medical Staff at Holy Family Hospital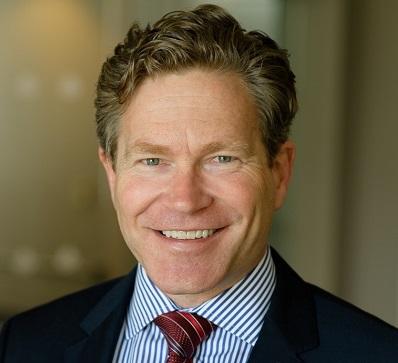 Holy Family Hospital and Steward Medical Group are pleased to welcome Boston Gynecologic Oncologist David M. Boruta, MD to the medical staff.
Dr. Boruta, formerly at Massachusetts General Hospital, is now Chief of Gynecologic Oncology for Steward Health Care System. Based at St. Elizabeth's Medical Center within St. Margaret's Center for Women and Infants, he brings his expertise and skills to patients throughout the Massachusetts Steward Health care system, including Holy Family Hospital.
"We are proud to welcome Dr. Boruta to our medical staff. His medical specialty is needed in our area, and his experience and training ensure that the care he delivers will be the high quality care our Holy Family Hospital patients have come to expect," says Holy Family Hospital President Craig Jesiolowski, FACHE.
Dr. Boruta earned his medical degree at University of Michigan Medical School in Ann Arbor, Michigan. He completed his Residency in Obstetrics and Gynecology at Brigham and Women's Hospital and Massachusetts General Hospital in Boston, and then continued Fellowship training in Gynecologic Oncology at University of North Carolina in Chapel Hill.
"I have offered gynecologic oncology care in Boston for quite some time, and there is a growing need for my specialty in the Merrimack Valley and southern New Hampshire," says Dr. Boruta. "Holy Family Hospital patients no longer need to travel to Boston for high quality specialty care because they can receive that care, including gynecologic oncology surgery, in their own neighborhood and close to home."
Board Certified by the American Board of Obstetrics and Gynecology, Dr. Boruta's special interests include the development and utilization of minimally invasive surgical techniques in the diagnosis and management of gynecologic cancers.
Dr. Boruta sees patients and performs gynecologic oncology surgery at Holy Family Hospital in Methuen on the first and third Thursdays of the month. To schedule an appointment for his Methuen office, please call his main Boston office at (617) 562-7406.