Free Seminar on Hip Replacement at Holy Family Hospital with Orthopedic Surgeon Thomas Hoerner, MD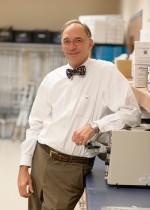 Orthopedic Surgeon Thomas Hoerner, MD will present a medical Meet the Expert seminar on hip replacement at Holy Family Hospital in Methuen on November 7, 2017, from 6 to 7 p.m. in the ground floor auditorium.
During his presentation titled, "The Anterior Approach to Hip Replacement,"
Dr. Hoerner will go over the anatomy of the hip, causes of hip pain, symptoms, the medical treatments available for those suffering with hip pain, and surgical options for treatment, including the anterior and posterior approaches for hip replacement surgery.
This presentation is free and open to the public. Registration is required. Light refreshments will be served. One contact hour is nursing will be awarded at the end of the presentation.
Holy Family Hospital is located at 70 East St. in Methuen, MA. For more information or to register, please call Andy at 978-687-0151, ext. 2231.