Holy Family Hospital Announces Women's Health Night in Honor of Breast Cancer Awareness Month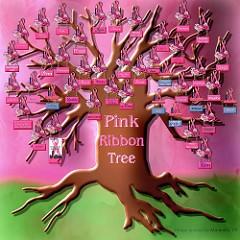 In honor of Breast Cancer Awareness Month, Holy Family Hospital will offer an evening of the latest information about cancer genetics and breast cancer imaging, as well as elegant refreshments.
The program will begin with Radiation Oncologist and Genetic Specialist Beth Herrick, MD from St. Elizabeth's Medical Center/ UMass Memorial Radiation Oncology. During her presentation titled, "What's all the Fuss about Cancer Genetics?"  Dr. Herrick will identify who may be at increased risk for an inherited genetic mutation, describe basic genetics and how mutations may increase cancer risk, and talk about the types of genetic testing that are available and how results may affect care management.
The second presentation of the evening titled, "Who Needs Mammograms Anyway? What to do About Shifting Science," will be with Ellen Johnson, MD, Radiologist and Director of Women's Imaging at Holy Family Hospital. Dr. Johnson will talk about the changes in screening recommendations and which societies support them, weigh the pros and cons of the different recommendations, and describe how one should decide upon the best screening protocol.
The event is Tuesday, October 3, 2017, from 6 to 7:30 p.m. in the ground floor auditorium at Holy Family Hospital in Methuen, located at 70 East Street, in Methuen, MA.
The presentation is free and open to the public. Refreshments will be served. Registration is required and 2.0 contact hours in nursing will be awarded at the end of the presentation for nurses seeking continuing education credits.
For more information or to register please email j
[email protected]
 or call Jean at 978-420-1168.
* This program meets the requirements for Continuing Education in Nursing in Massachusetts pursuant to 244 CMR 5.04 The Board of Registration in Nursing Rules and Regulations.