Holy Family Hospital Announces New Vice President and Chief Nursing Officer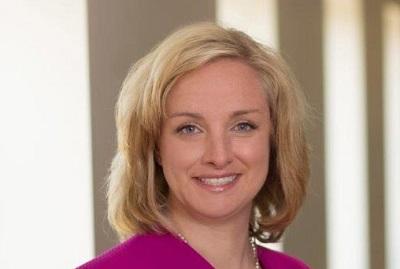 Holy Family Hospital is pleased to welcome Christine M. Basil, MSN, RN as Vice President and Chief Nursing Officer.
Christine comes to Holy Family Hospital with over 16 years of experience and an extensive clinical background in nursing, nursing education, and leadership. Her career began in the Emergency Department at New Britain General Hospital in New Britain, Connecticut, where she later accepted the role of Clinical Manager. After relocating to Massachusetts, Christine worked in two Central Massachusetts Emergency Departments, as well as Clinical Faculty at the Massachusetts College of Pharmacy, and Mount Wachusett Community College.
In 2007, Christine joined Heywood Hospital in Gardner, MA as Director of Education and Professional Practice. In 2012, she was promoted to Director of Acute Care Services and Case Management.
Christine earned her Bachelor's Degree in the Science of Nursing from Fairfield University, her   Master's Degree in the Science of Nursing from University of Hartford, and her Case Management Certification from University of Indiana.
Christine most recently served as Vice President and Chief Nursing Officer at Nashoba Valley Medical Center, a Steward Health Care sister hospital in Ayer, MA.
"I am excited to be part of Holy Family Hospital, and eager to learn about the communities our hospitals serve," says Basil. "My goal is to continue to move Holy Family Hospital forward with deep dedication to excellence in nursing practice and process improvement in order to enhance the experience of all Holy Family Hospital patients."
Christine, a member of the American Association of Critical Care Nurses and The Organization of Nurse Leaders, assumed the role of Chief Nursing Officer at Holy Family Hospital following the retirement of longtime Holy Family Hospital Chief Nursing and Chief Operations Officer Martha (Marty) McDrury, who retired after 36 years. 
 "As we move forward, Christine's years of experience, management skills, and extensive clinical background will be valuable assets. We are pleased to welcome Christine to our senior management team and we look forward to working with her," says Holy Family Hospital President Craig Jesiolowski, FACHE.