Steward Medical Group Welcomes General Surgeon Brett Matthews, DO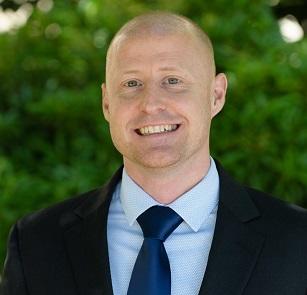 Steward Medical Group is pleased to announce that Surgeon Brett Matthews, DO has joined the medical staff and is accepting new patients at Steward General Surgery which has offices in North Andover, Haverhill and Salem, NH.
Dr. Matthews earned his medical degree at University of New England College of Osteopathic Medicine, and then completed his residency in general surgery at UMass Medical School/Berkshire Medical Center and University of Hawaii/ John A. Burns School of Medicine. His fellowship training in Advanced Gastrointestinal Minimally Invasive and Bariatric Surgery was completed at UMass Memorial Medical Center/University of Massachusetts Medical School in Worcester.
Board certified by the American Board of Surgery, his special interests are general surgery, minimally invasive surgery, and laparoscopic foregut and hernia surgery.
"I've always wanted to be a community general surgeon. My passion comes from taking exceptional care of my patients, and I take great pride in seeing them recover and return to their daily lives.  My fellowship training has given me further expertise, and I want to share my skills with this community, so patients don't have to make a difficult and expensive journey to large academic medical centers for care," says Dr. Matthews, who is happy to be starting practice in the Merrimack Valley.
"My wife and I are New Englanders, and we're happy to be moving here to raise a family.  We are half way between both of our families, and excited to be able to see them often."
At Steward General Surgery, Dr. Matthews joins practice with surgeons V.R. Gokul Prakash, MD; Robert Moore, MD; Romie Mundy, MD; and Jonathan Gordon, MD.  Dr. Matthews is accepting new patients. For more information or to make an appointment at any of his three office locations, please call (978) 682-2310.
About Holy Family Hospital 
Holy Family Hospital is a 385-bed acute-care hospital with three campuses: Holy Family Hospital – Methuen, Holy Family Hospital- Haverhill and Andover Surgery Center. Both full-service hospital locations provide comprehensive inpatient, outpatient and 24/7 emergency services to the greater Merrimack Valley and southern New Hampshire. Holy Family Hospital is the proud recipient of the Gold Seal of Approval from The Joint Commission for performance on national standards of safety, quality and efficiency. Holy Family Hospital is the first hospital in Massachusetts to earn Advanced Certification in Hip and Knee Replacement Surgery by The Joint Commission, the premier health care quality improvement and accrediting body in the nation. Holy Family Hospital is Nationally Recognized by BlueCross BlueShield of Massachusetts as a Blue Distinction Center® Plus for excellence in hip and knee replacements and as a Blue Distinction Center® for Spine Surgery. The hospital's strengths include orthopedic care, cancer care, neurology/neurosurgery, general surgery, thoracic and pulmonary care, wound care and hyperbaric medicine, maternity care, and behavioral medicine.  Holy Family Hospital is part of Steward Health Care, a fully integrated national health care services organization committed to providing the highest quality of care in the communities where our patients live. Steward owns and operates 18 community hospitals across four states, serves over 800 communities, and has more than 23,000 employees. The Steward network includes more than 25 urgent care centers, 42 preferred skilled nursing facilities, substantial behavioral health offerings, and more than 3,700 beds under management.