Holy Family Hospital Announces Surgical Services Job Fair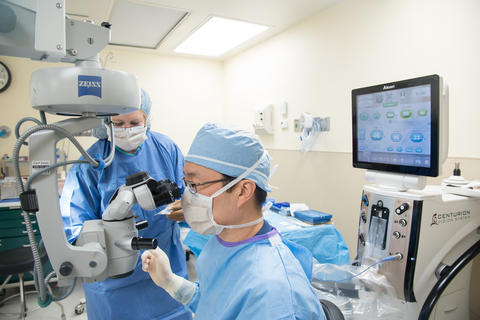 Holy Family Hospital Announces Surgical Services Job Fair
Holy Family Hospital will hold a job fair for open position in surgical services on June 28, 2017 from 10 a.m. to 2 p.m. in its Methuen campus auditorium. 
During the job fair there will be on-site interviews for open surgical services positions on all shifts, including materials managers and  surgical technicians, as well as operating room, post-anesthesia care, surgical day care and pre-admission testing registered nurses.
Applicants should bring an up-to-date resume, their current Massachusetts registered nurse license or surgical technician certification, current BLS or ACLS certification, a printed online job application, and a "can-do" positive attitude. Job applications will also be available at the fair.
Holy Family Hospital's Methuen campus is located at 70 East St. in Methuen, MA.
About Holy Family Hospital 
Holy Family Hospital is a 385-bed acute-care hospital with three campuses: Holy Family Hospital – Methuen, Holy Family Hospital- Haverhill and Andover Surgery Center. Both full-service hospital locations provide comprehensive inpatient, outpatient and 24/7 emergency services to the greater Merrimack Valley and southern New Hampshire. Holy Family Hospital is the proud recipient of the Gold Seal of Approval from The Joint Commission for performance on national standards of safety, quality and efficiency. Holy Family Hospital is the first hospital in Massachusetts to earn Advanced Certification in Hip and Knee Replacement Surgery by The Joint Commission, the premier health care quality improvement and accrediting body in the nation. Holy Family Hospital is Nationally Recognized by BlueCross BlueShield of Massachusetts as a Blue Distinction Center® Plus for excellence in hip and knee replacements and as a Blue Distinction Center® for Spine Surgery. The hospital's strengths include orthopedic care, cancer care, neurology/neurosurgery, general surgery, thoracic and pulmonary care, wound care and hyperbaric medicine, maternity care, and behavioral medicine.  Holy Family Hospital is part of Steward Health Care, a fully integrated national health care services organization committed to providing the highest quality of care in the communities where our patients live. Steward owns and operates 18 community hospitals across four states, serves over 800 communities, and has more than 23,000 employees. The Steward network includes more than 25 urgent care centers, 42 preferred skilled nursing facilities, substantial behavioral health offerings, and more than 3,700 beds under management.