Holy Family Hospital Urologist to Offer Free Seminar on the Overactive Bladder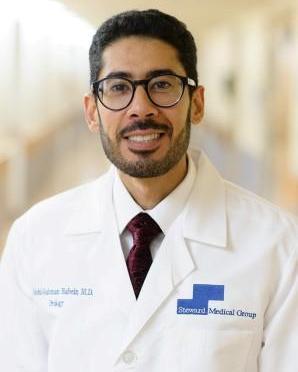 Holy Family Hospital Urologist Abdulrahman Babeir, MD will talk about new ways to help those suffering with an overactive bladder during a free seminar at Holy Family Hospital in Haverhill on Tuesday, March 7, 2017.
During his presentation, Dr. Babeir will identify the causes of incontinence in men and women, and the treatment options that are available. The seminar is from 6-7 p.m. in the hospital's first-floor auditorium.
Dr. Babeir earned his medical degree at King Saud University College of Medicine in Saudi Arabia, and his residency at King Abdulaziz Medical City in Saudi Arabia, and then completed fellowships in urology and urologic surgery at St. Elizabeth's Medical Center in Boston, MA. 
Dr. Babeir's special interests include urinary stones, BPH, genitourinary malignancy, and robotic and laparoscopic surgery. He is fluent in English as well as Arabic.
The presentation is part of the Meet the Expert series of seminars held monthly throughout the year. Seminars are free and open to the public. Light refreshments are served, and registration is required. Nurses in attendance are awarded one continuing education credit at the end of the presentation.
The Holy Family Hospital Haverhill campus is located at 140 Lincoln Avenue in Haverhill, MA.  For more information or to register, please email
[email protected]
or call Jean at 978.420.1168.
*This program meets the criteria for Continuing Education in Nursing in Massachusetts pursuant to 244 CMR 5.04, The Board of Registration in Nursing Rules and Regulations.