Free Seminar on Shoulder Pain and Treatment at Holy Family Hospital in Methuen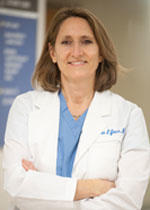 During her presentation Dr. Jones will talk about the causes of shoulder discomfort and pain, how symptoms are treated medically, and when necessary, the surgical options available including total shoulder replacement surgery.
This presentation is part of Holy Family Hospital's Orthopedic Series of Seminars, which are free and open to the public. Registration is required and light refreshments will be served. 
Dr. Jones earned her medical degree from University of Vermont College of Medicine, and then completed her Residency in orthopedic surgery at University of Vermont College of Medicine. Her fellowship training in upper extremity surgery was completed at Yale University School of Medicine. Dr. Jones is board certified in orthopedic surgery as well as upper extremity and hand surgery.
Holy Family Hospital is located at 70 East St. in Methuen, MA. For more information or to register, please call Holy Family Hospital's DoctorFinder line at 1-800-488-5959.