NOW YOU CAN SAY THANK YOU TO YOUR NURSE!
Nominate them for a DAISY Award.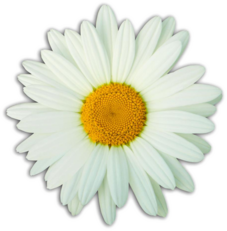 Holy Family Hospital makes it possible for patients and their families to thank extraordinary nurses by nominating them for a DAISY Award. This high-profile award tells everyone at Holy Family Hospital, and the community at large, about the compassionate care and clinical excellence provided by your nurse. 
Brochures with nomination forms can be found in the family waiting room of your inpatient unit.
You can also click here.
When nurses win the DAISY award, they receive:
An award ceremony in their honor
A DAISY pin
The Healer's Touch sculpture

A banner for their unit and cinnamon rolls (a traditional favorite of Patrick Barnes) to share with their coworkers
The award was created in memory of J. Patrick Barnes who died at the age of 33 from ITP, an autoimmune disease. His family wanted to thank his nurses for their extraordinary care and memorialized that by creating the DAISY award.
Today the award is in 4,500 healthcare facilities and schools of nursing all over the world. Your favorite nurse can win this prestigious award!