Holy Family Hospital Welcomes Katie Vozeolas as Director of Mission and Community Partnerships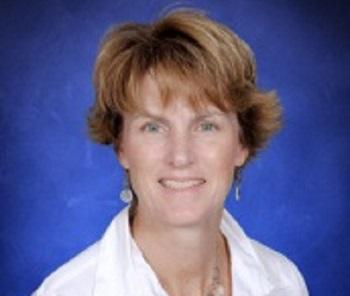 Holy Family Hospital is pleased to welcome Katherine (Katie) Vozeolas, BSN to its Senior Leadership Team as Director of Mission and Community Partnerships.
Katie comes to Holy Family Hospital with over 33 years of experience in nursing, including 17 years in school nursing, most recently as Supervisor of Health and Nursing for Haverhill Public Schools. Katie has been involved in a number of community-based health related coalitions and organizations including the steering committee for CHNA 12 Lower Merrimack Valley and Seacoast Health Partnership, Mt. Washington Alliance Health Task Force, H.O.P.E Task Force, and the Lawrence-Methuen Community Coalition.
 "In her role as a school nurse, Katie gained firsthand knowledge of the health care needs within our communities and that knowledge will be crucial in her new role, which helps identify need so the hospital knows how to best provide resources," says Holy Family Hospital President Craig Jesiolowski, FACHE.
Last year Holy Family Hospital provided over $5 million in community benefits including support for local agencies with similar missions, as well as free health care screenings, free health seminars and conferences, community mental health forums, diabetes prevention, blood pressure, BMI and non-fasting blood glucose screenings, and farmers markets.
Katie was hired following the retirement of Karen Kennedy, who served as Director of Mission and Community Partnerships at Holy Family Hospital for over 12 years.
 "I enjoy nursing and thoroughly enjoyed school nursing, so I'm happy that in my new position, I will continue to serve the health care needs of the community, but in a new and different way," says Vozeolas. "Over the years I worked with Karen Kennedy on various committees and had great respect for her. I feel privileged to continue that work."