Holy Family Hospital to Offer Free Seminar on Minimally Invasive Knee Surgery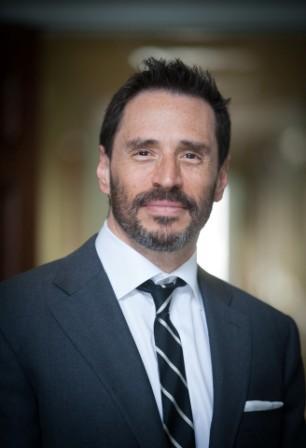 Orthopedic Surgeon Steven J. Andriola, MD will present a seminar on the role of MAKOplasty™ for partial knee resurfacing on October 13, 2016, from 6 to 7 p.m. in the ground floor auditorium at Holy Family Hospital in Methuen.
Dr. Andriola will explain how this computer-assisted procedure is used to treat knee pain, the conservative and surgical treatments for osteoarthritis, and the advantages of the different surgical approaches for knee pain.
This presentation is free and open to the public. Registration is required. Light refreshments will be served. 
Holy Family Hospital, named one of Healthgrades America's 100 Best Hospitals two years in a row (2015-2016), is home to the most experienced team of MAKOplasty™ surgeons in the region. 
Holy Family Hospital, which has long held The Joint Commission's Disease Specific Certification for Hip and Knee Surgeries, recently learned it is the first hospital in Massachusetts to earn Advanced Certification for Hip and Knee Replacement Surgery from The Joint Commission, the premier health care quality improvement and accrediting body in the nation.
Holy Family Hospital is also nationally recognized by BlueCross and BlueShield of Massachusetts as a Blue Distinction Center® Plus for excellence in hip and knee replacements.
Holy Family Hospital is located at 70 East St. in Methuen, MA.
For more information about Dr. Andriola's seminar, or to register, please call the DoctorFinder™ line at 1-800-488-5959.